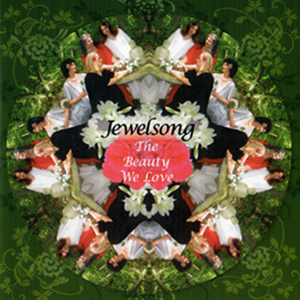 The Beauty We Love is Jewelsong's first CD release, released fall 2006.
1.Swimming to the Other Side
2.Walking Through
3.Blessing
4.100's of Ways
5.The Heart Sutra
6.Heart's Desire
7.Kirtan
8.Sacred Clock
9.Fruits of the Selfless Heart
10.Stand for Peace
11.Heart of the Mother
12.He Kehau
13.Remember the Way
BIG Holiday Sale! – Only$5.00 per CD
plus $3.00 shipping
Offer ends Wednesday, January 6th
so order now!